Pattaya has derived part of its reputation as a tourist destination due to the "adult industry" like Bangkok as well. During the night time, all the way down Pattaya road is full of various entertainment options. Here you can always find something to eat, drink, and just somewhere to chill out. The vast number of host restaurants, ago-go bars, beer bars, massage parlours, cabaret shows, saunas, and hourly hotels in town attract both international and local visitors. This is especially important on Walking Street and elsewhere in the city like Soi 6,7,8 & Soi LK Metro. Tourists might need days to explore & experience all these nightlife in Pattaya.
7 Best Nightlife In Pattaya
Walking street, is the busiest street in Pattaya in the evening. The whole road of about 760 meters length will be closed for all vehicles from 7pm to 3am. I can describe this street as "Day time nothing, night time happening". This is a famous red light district not only in Thailand but also internationally. The road is full with seafood restaurants, live music venues, beer bars, disco, sports bars, go-go bars, nightclubs and hotels. Among my personal favorites: Woodball Pattaya Beach, Harem Club Agogo, Moulin Rouge Pattaya, Hottuna bar, Annabels Agogo Bar & The Stones House. 
Nightclubs in this area: Club Insomnia, Mixx Discotheque, Lucifer 2.0, 808 Club, Tony's Disco, Kamaa Indian Club, The Nashaa Club, Gulliver's, Lima Lima Club & Flexx Club.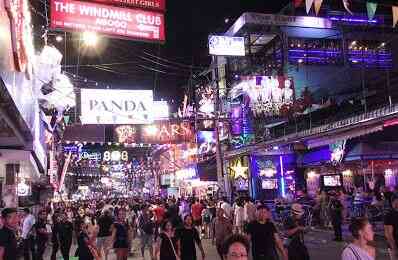 Soi Diamond, located in between of Walking Street and 2nd Road. It has more than 25 go-go bars and it is one of the oldest entertainment hot spot in Pattaya since 1970. Top bars in this area: Diamond Sports Bar, Windmill Club Agogo Bar,Le Pub, Wicked Hippo Bar, Shark, New Star A Go Go & Hops Bar.
– Best Nightlife in Pattaya for Bar Hopping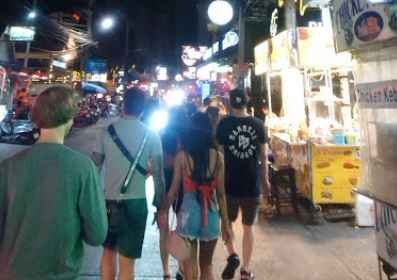 Soi LK Metro, is another popular nightlife hot spot which connecting Soi Diana & Soi Buakhao. This L shaped area can be considered as a mini walking street and is packed with go-go bars, restaurants & coffee shop. You could get cheaper price for all beers & foods here if to compare to Walking Street. My personal recommended bars: Snippets Sports Bar And Cafe, Champagne Agogo, Scooter's Bar, Sugar Sugar Agogo, Paradise Agogo, The Cave, Billabong Bar, Waterwall Lounge Bar, Crystal Club Agogo & Queen Club. – Best nightlife in Central Pattaya.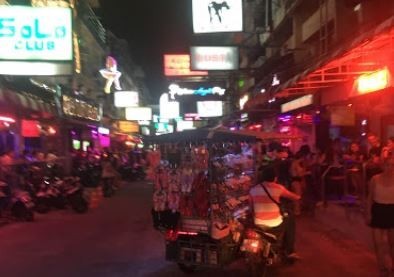 Soi 6, a side road connecting to Beach Road is a place that you can't miss if you are a single man or if you travel in a group of men. Besides reasonable price for beers, you can also get very reasonable price for short time sex here. Rooms are available just upstairs of the bars. My recommendations: Ruby Club, Corner Bar Soi 6, Wicked Bar, Nightwish Bar, Solo Club, Perry Bar, Spider Girl Bar, Horny Bar, Miss B Haven, Toy Box & Kawaii Bar. – Best nightlife in Pattaya for bachelors.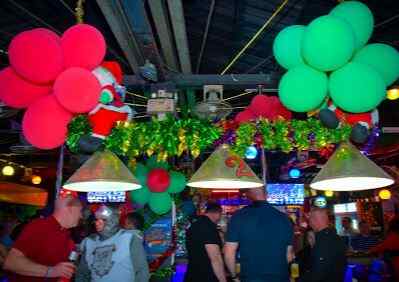 Soi 7 & 8, both streets are running parallel next to each other at the side of Beach Road. Beware, Soi 6 above is not next to this area, it is about 1.2km away from here. The drinks are among the cheapest in this area, restaurants, Massage parlors, tattoo shops, food carts and pretty much anything can be found on Soi 7 & 8. Popular bars: Pandora Bar, Luxor Bar Soi 7, Baileys Coyote Bar Soi 7, Tiger Beer Bar Soi 8, T.J.Bar Soi 7, Mc 2 Bar Soi 8, Surprise Bar Soi 8 & Cloud Nine Bar Soi 8
07 Rooftop Bars – Best Nightlife in Bangkok for Couples