BEST TIME TO VISIT SINGAPORE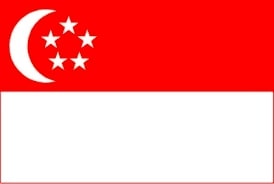 Singapore is also one of the Commonwealth country just lies exactly South of Peninsula Malaysia. The country consists of 63 islands (including the main island). Combining a new, affluent city's skyscrapers and subways with a mix of Chinese , Malay and Indian influences along with a tropical environment, delicious hawker centre food, copious shopping malls, and vibrant nightlife scene, this island Garden City makes a great stopover or springboard into the country. 
Singapore is a very small island with total area of approximately 721.5 km². As such, this is a very crowded city with a population size of over 5.8 million inhabitants, and third only to Monaco and Hong Kong as the most densely (~8,300 P/Km²) populated country in the world. Unlike many other densely populated countries, however, Singapore is an enchanting garden city, with more than 50 percent of its area covered by greenery and over 50 major parks and 4 nature reserves.
Similar to Malaysia, Singapore is an Asian microcosm which inhabited by Malays , Chinese , Indians, and a wide community of workers and expatriates from around the globe. Thus, Singapore has four official languages: English, Malay, Chinese, and Tamil; with English as the lingua franca, and Malay as the national language. This is reflected in its rich cultural diversity and extensive ethnic cuisine as well as major festivals. The constitution enshrines multiracialism, and it continues to influence national policies in education, housing, and politics.
Tourism in is a significant sector and contributor to the Singaporean economy, drawing about 19 million foreign visitors in 2019, more than 3 times the total population of Singapore. It is the world's 5th most visited city and 2nd in the Asia-Pacific region. Tourism contributed directly to about 4% of Singapore's GDP in 2019, down from 2016, when tourism contributed directly and indirectly to about 9.9% of Singapore's GDP.
Singapore is a major international transportation centre in Asia serving some of the busiest routes for sea and air trade. There are three civilian airports in Singapore, Singapore Changi Airport, Seletar Airport and Kallang Airport (which is not open to public). Singapore Changi Airport hosts a network of more than 100 airlines linking Singapore to some 300 cities over 70 countries and territories around the world (1 of the busiest airport in the world). Singapore Changi Airport (SIN) has been rated as one of the best international airports by international travel publications, including for the first time in 2006 by Skytrax.
Singapore heavily promotes its tourism internationally in the recent years. The country is environmentally friendly, and maintains natural and heritage conservation programs & it also has one of the world's lowest crime rates. Since English is the dominant of its four official languages, it is generally easier for tourists to understand when speaking to the country's local population especially at the tourists hot spot. Among the popular tourist attractions include the Singapore Zoo, River Safari, Night Safari, Jurong Bird Park, Merlion (Popular landmark), Marina Bay Sands, Gardens by the Bay, Singapore Botanic Garden (UNESCO World Heritage Site), shopping centres, etc.
The food of Singapore is also legendary, with bustling hawker centres and 24-hour coffee shops offering cheap food from all parts of Asia, and shoppers can bust their baggage allowances in shopping centres like Orchard Road and Suntec City. There are 2 casino complexes which opened in 2010 in Sentosa and Marina Bay as part of Singapore's new Fun and Entertainment drive, the aim being to double the number of tourists visiting and increase the length of time they stay within the country.
Best Time To Visit Singapore
As Singapore is located a mere 1.5 degrees north of the Equator, Singapore has a tropical rain-forest climate with no distinctive seasons, constant temperature and heat, high humidity and plenty of rainfall. Temperature does not differ greatly year-round and range in between 23°C to 35 °C. There is only a wetter monsoon season from November to February. 
From July to October, there is often haze caused by bush fires in neighbouring Indonesia, usually from the island of Sumatra. Due to this reason, Singapore is best avoided from June to October if you have chronic heart or lung conditions or you simply don't want to suffer unhealthy pollution. Aside from these months, perhaps the best time to visit Singapore should be around November to May.