BEST PLACES TO STAY IN KUALA LUMPUR
It is essential to find out where are the best places to stay in Kuala Lumpur (KL) before visiting the city. Since Kuala Lumpur is Malaysia's federal capital and the largest city, traffic is incredibly congested and time-consuming to get around all of the attractions both inside and outside the city. Remember, do not travel around during the rush hours 7 to 9 am & 5 to 7 pm, you will be extremely frustrated, especially during the rainy season. For a distance of 10 kilometres, it may take you close to an hour or more.
KL, like most other world-class cities, offers a wide selection of lodging alternatives, including luxury hotels, serviced apartments, and budget inns. The luxurious five-star hotels offer a taste of opulence, with clear and unobstructed views of the Petronas Twin Towers from the serenity of your own suite. 
If you're travelling with your family, the city also offers a variety of hotel choices that cater to your family's preferences and requirements, including some of those with child-friendly amenities and other family-friendly services, all at very reasonable rates (among the cheapest in Southeast Asia). 
For those visiting KL on a budget, there are a bunch of backpackers' inns that are not only inexpensive, but also provide a glimpse of the city's streets and vibrant nightlife. KL offers a place for everyone, regardless of their budget or preferences.
We will introduce in this article all of the best areas to stay for the "Greater Kuala Lumpur", also known as Klang Valley, since all of those neighbouring cities are closely surrounding the city of Kuala Lumpur.
6 Best Places To Stay in Kuala Lumpur
Bukit Bintang is a well-known shopping boulevard, entertainment hubs, and tourist attraction in Kuala Lumpur's Golden Triangle (the city's central business district). This area has long been KL's busiest and most prominent retail strip, with numerous iconic upscale malls, fashion boutiques, al-fresco cafés, international restaurants, bars, clubs, massage parlours, gadget centres, night markets, food street, mamak shops, and hawker-type eateries. It is incredibly popular and heavily frequented by both tourists and locals, particularly youngsters.
Since Bukit Bintang is also a renowned nightlife destination in KL, it is easily accessible by taxi, bus, and monorail for visitors. All popular bars and restaurants are within walking distance as you enter its boundaries. Hotels are also nearby, offering accommodations ranging from budget to 5 star.  [Attractions Nearby]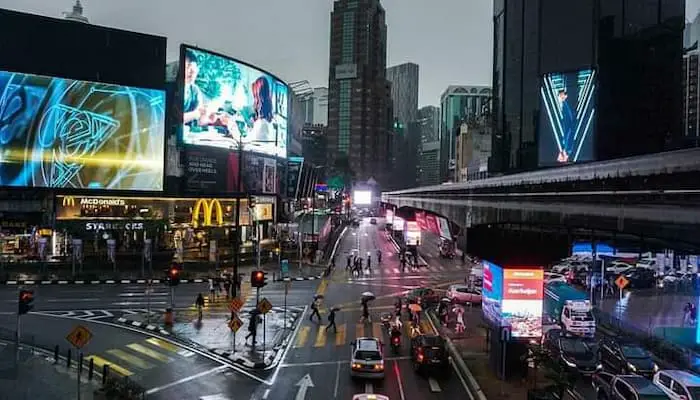 Where To Stay in Bukit Bintang, Kuala Lumpur
Budget Hotels in Bukit Bintang
02 Kuala Lumpur City Centre (KLCC) – Best Place To Stay in Kuala Lumpur for Wealthy Travellers
KLCC is home to the world-famous Petronas Twin Towers (second tallest building in Malaysia). With a high density of business complexes and offices, this is KL's primary commercial center. As part of Kuala Lumpur's Golden Triangle and adjacent to Bukit Bintang, KLCC is linked to Bukit Bintang via the "Bukit Bintang-KLCC Pedestrian Walkway," which provides a spectacular view of KL and its modern architecture.
This area is also one of the mainstream entertainment hotspots, with numerous large discotheques/dance clubs, live band bars, Chinese-style hostess nightclubs, rooftop bars, sports bars, and other outlets. The main party drag in KLCC used to be Jalan P. Ramlee near the intersection with Jalan Sultan Ismail (right beside to the twin towers), however many great established clubs were badly hit and closed down amid the Covid-19 outbreak in recent years. They should be able to reopen as soon as the pandemic is over. However, we will keep a closer eye on the situation and will update our nightlife page with the latest information as soon as possible.
In terms of lodging, it has the most 5 star hotels and numerous top luxury hotel chains in this neighbourhood, making it the most expensive rate in KL. Those who choose to stay here are frequently on business or on a splurge. If you're on a budget, this location might not be the best area to stay in KL as finding a cheap accommodation in the vicinity is not easy. However, we've compiled a list of low-cost hotels (under USD60.00 a night) below.  [Attractions Nearby]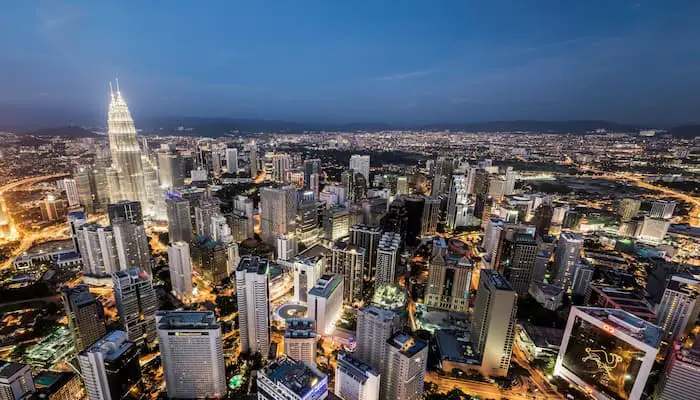 03 Chow Kit & Masjid India – Best Places To Stay in Kuala Lumpur for Backpackers
Chow Kit & Masjid India is surrounded by two parallel streets, Jalan Raja Laut and Jalan Tunku Abdul Rahman. Chow Kit is home to a large wet market (Bazaar Baru Chow Kit), which has long been a dependable source of fresh fruits, ingredients, meats, fish, and vegetables for local residents and restaurant owners. Because it is a wet market, this location may not appeal to visitors, but it is the only place where you can taste authentic local cuisine (street foods) at a good price and immerse yourself in Malaysian culture and daily life.
When it comes to Masjid India, the shopping experience is unlike anything you'll find at a typical mall. Along this path, you will be able to have a closer look at the pre-war structures that have been preserved and kept alive. Fabrics, textiles, bags, luggage, carpets, leather products, and other collectibles will keep you busy for hours. Shopping malls such as Sunway Putra Mall, Pertama Complex, Sogo Shopping Complex, and Maju Junction Mall are also nearby.
As mentioned earlier, Chow Kit & Masjid India might not be the best area to stay in KL for most of the splurge travellers, but it offers a wide selections of mid-range & cleaner budget hotels in town. Furthermore, this location is also close to KLCC & Chinatown (both within 5 km), making them among the best places to stay in Kuala Lumpur for backpackers.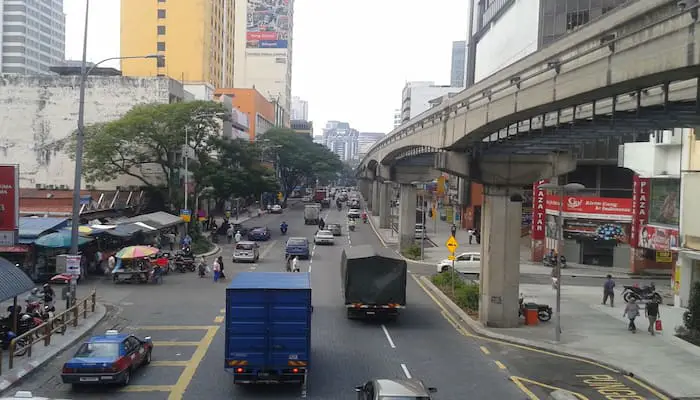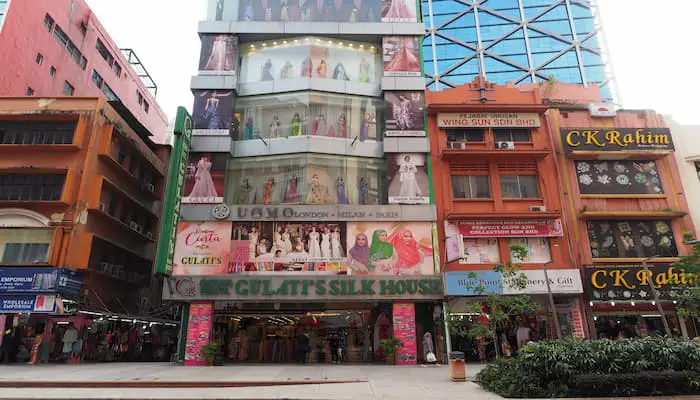 Where To Stay in Chow Kit & Masjid India, Kuala Lumpur
Mid-Range Hotels in Chow Kit & Masjid India
Budget Hotels in Chow Kit & Masjid India
04 Chinatown (Old City Centre) – Best Place To Stay in Kuala Lumpur for Street Foods & Historical Tours
Chinatown 茨厂街, located on the world-famous Petaling Street, is a popular destination for both locals and foreign tourists. It is also known as the Old City Centre, and it was historically the administrative, trade, and commercial heart of Kuala Lumpur.
The hustle and bustle never stops in Chinatown. Visitors flock into Petaling Street at all hours of the day and night to either enjoy the famous street foods or shop for bargains on items sold there. This is definitely the place to go if you want to haggle your way to a good deal. Clothing, souvenirs, electronic devices, and even fabrics are all available. Along with low-cost products, Petaling Street is known for selling counterfeit branded products such as bags, wallets, watches, shirts, perfumes, and shoes.
Unlike KLCC, the hotels within or around Chinatown are generally in the mid-range or budget range, with luxury 5 star hotels being difficult to come across. Consequently, Chinatown is also one of the most popular areas for backpackers to stay in KL.  [Attractions Nearby]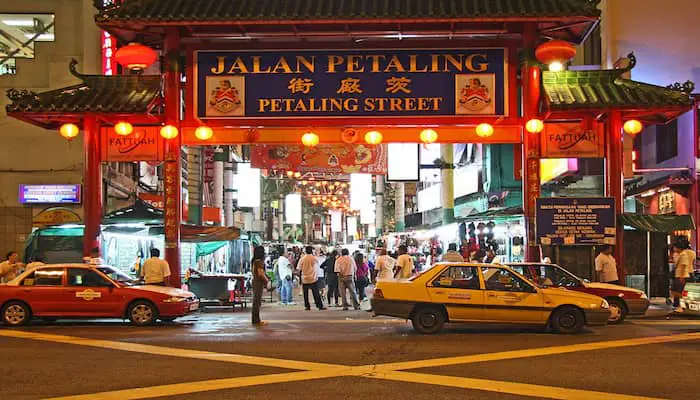 Where To Stay in Chinatown, Kuala Lumpur
Mid-Range & Budget Hotels in Chinatown, KL
05 Brickfields & Bangsar – Best Places To Stay in Kuala Lumpur for Authentic Indian Food
Brickfields and Bangsar are just south of the city centre and border each other. Though these areas are more relaxed and quieter than Bukit Bintang or Chinatown, they nevertheless have several notable sights, restaurants, shopping malls, and bars nearby. Surprisingly, there aren't many high-end hotels, and the most of the mid-range hotels are reasonably priced.
Brickfields is a smaller town that is commonly known as "Little India" because of the significant number of Indian businesses and residents in this area. It has a wide and colourful street lined with Indian eateries and shops. If you happen to be in the area, don't miss out on the unique banana leaf rice.
During the British colonial era, Brickfields was the primary depot of the Malayan Railway. Presently, it is home to the Kuala Lumpur Central Station (KL Sentral), which serves as a major transportation hub for all MRT and LRT lines within the city as well as trains to and from the international airport (KLIA). As a result, Brickfields is one of the most popular places to stay in KL because it is so convenient to get around the city.
While Bangsar is primarily a high-end residential area, particularly in Bangsar South, with contemporary highrise buildings, malls, and some of KL's most exclusive restaurants. This area is rather popular among expats and even visitors with families because it is so close to KL Sentral and transit is so easy. Aside from that, Bukit Bintang, KLCC, and Chinatown are all within 7 kilometres away.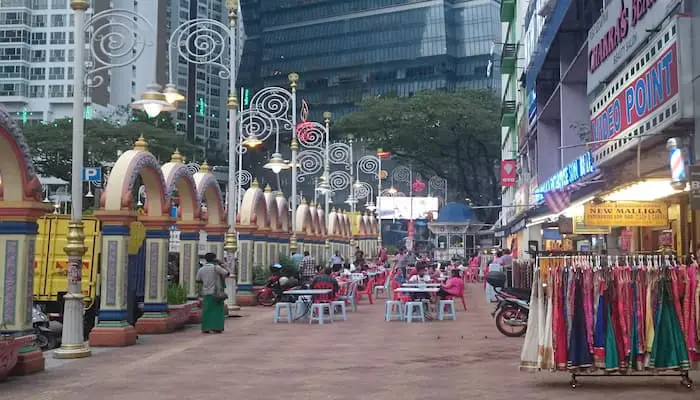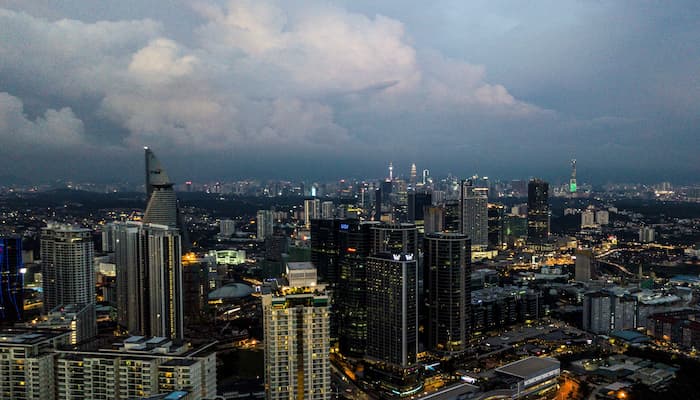 Where To Stay in Brickfields & Bangsar
Budget Hotels in Brickfields & Bangsar
06 Bandar Sunway & Petaling Jaya – Best Places To Stay in Kuala Lumpur for Families
Bandar Sunway and Petaling Jaya (PJ) are two neighbouring townships in Petaling District, Selangor, that are part of the Greater Kuala Lumpur area (Klang Valley).
Sunway is one of the most popular areas to stay in Klang Valley because it is known as a leisure, dining and entertainment centre for families and youngsters. It is home to Malaysia's first themed shopping and entertainment complex (Sunway Pyramid), which features an Egyptian-inspired Pyramid and a huge lion head sculpture at the main entrance. Sunway Lagoon, a renowned amusement park with many different themed parks, including some of Malaysia's largest rides and a large water park, is located right in the heart of the town.
Petaling Jaya, or PJ, is the largest and most populous city in the state of Selangor, located west of Kuala Lumpur. This is a bustling business and residential area that is also home to some of Klang Valley's largest shopping malls, including One Utama and Paradigm Mall. Despite the fact that PJ is less vibrant than KL, it remains a popular destination for tourists because the city is conveniently connected to Kuala Lumpur (within 20 km) by road or LRT. Aside from that, PJ is home to a slew of fancy restaurants and stalls serving a wide range of Asian and Western cuisines to suit practically any budget.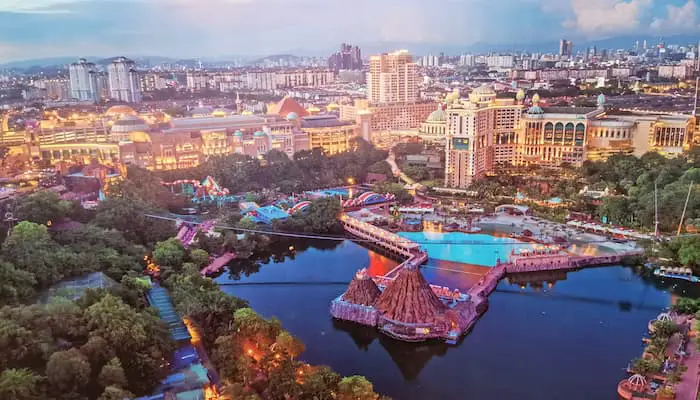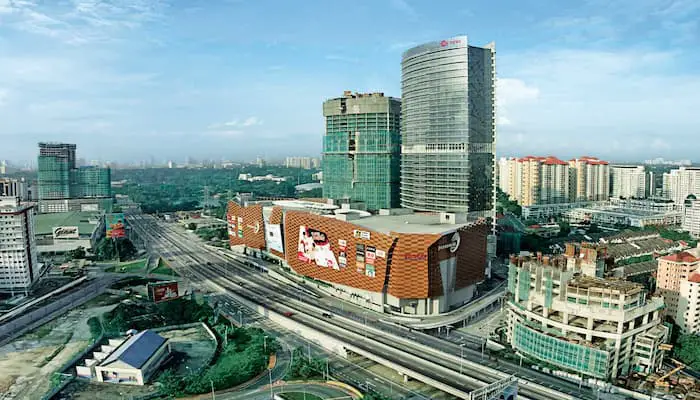 Where To Stay in Bandar Sunway & Petaling Jaya
Luxury Hotels in Bandar Sunway & Petaling Jaya
Mid-Range Hotels in Bandar Sunway & Petaling Jaya
Low-Cost Hotels in Bandar Sunway & Petaling Jaya
All Hotels in Kuala Lumpur
Recommended Hotels in Kuala Lumpur
Best Places To Stay In Malaysia
Best Places To Stay In Thailand
Best Places To Stay In Indonesia