Best Things To Do In Koh Chang
Primarily, the main  attractions on the island were only the beaches and it's neighboring islands. Once, it was just a quiet island for most of the backpackers where there was nothing much you could do here. Now, Koh Chang has grown in popularity as a tourist destination since 2000.
Scuba diving, snorkeling, fishing, swimming with elephants, islands hopping, jungle trekking & visiting waterfalls are among the best things to do in Koh Chang. Upon arrival, most of the tourists tend to rent a motorbike at the pier to get around the island. Small motorbikes can be rented for 150-300 baht per day. 
7 Best Things To Do In Koh Chang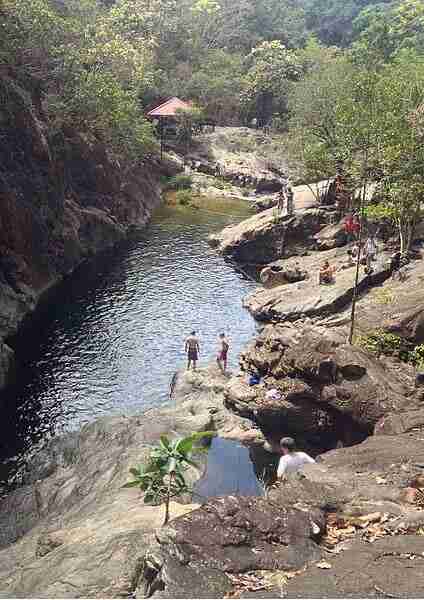 There are so many waterfalls on Koh Chang Island, some of them are deep inside the jungle & rather difficult to reach. Below are the a few waterfalls that I highly recommend:
1) Klong Plu – the most popular waterfall (with entrance fee & keep your ticket).
2) Than Mayom – Show your Klong Plu ticket for free entrance (subject to change).
3) Klong Nonsi – one of the best waterfalls with no admission fee.
4) Klong Nueng – the tallest & the most breathtaking waterfall on the island.
5) Khiri Petch – medium size waterfall & easy to access.
6) Kai Bae – suitable for jungle trekking people as you need to walk for some distance.
7) Klong Jao Leuam – quite similar to Kai Bae where you need to walk about 4km.
Best Things To Do in Koh Chang for Nature Lovers.
02 Jungle Trekking & Bird Watching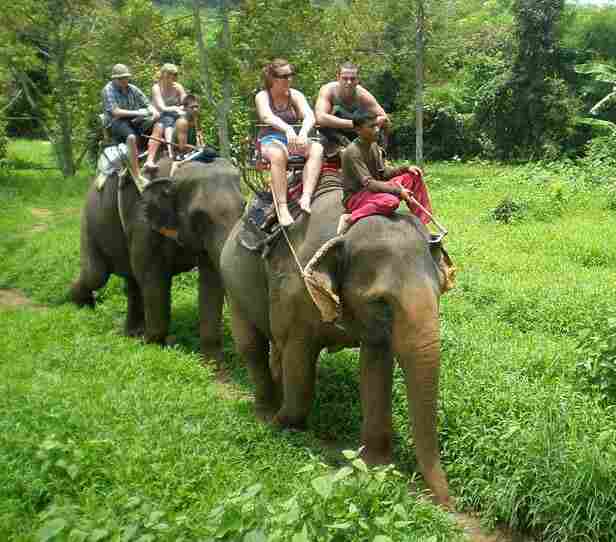 Besides the beaches & waterfalls, jungle trekking is in fact another best thing to do in Koh Chang. But beware, this activity is not something that you can easily do without an experienced local tour guide. There are 3 big names (local tour guide): Mr. Tan, Mr. Rath & Mr. Toon who can help you to plan your route through the jungle.
You could drop them a mail or call them directly from the links above to get more details like price, schedule, etc. The main trek on the island: Klong Son Trek with optional Elephant Trek, Klong Prao Trek, Khao Jom Trek & Salakphet Trek.
03 Tree Top Adventure Park & Jungle Trekking
04 ATV by Monster Adventure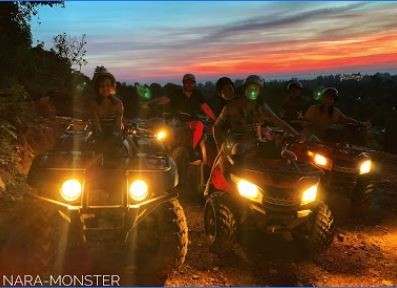 ATV Monster Adventure, offers you to drive into the nearby beautiful & natural jungle if you take the 90 minutes tour. There is a stop near the waterfall, there is an opportunity to refresh yourself by swimming in the river, do not forget to take a swimsuit! Start with a pick up from your accommodations or by meeting up with the guide at the location. From there, you'll learn how to drive the ATV, getting to practice on a dirt road in the practice area.
05 Koh Chang Shooting Range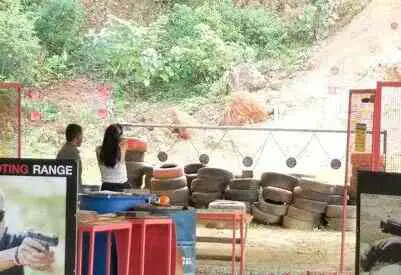 Koh Chang Shooting Range, is one and only shooting club in Koh Chang. It is located at the roadside & just by the sea of East coast, about 20 minutes from Pineapple Bay Pier. You could make your booking or call to check the price directly from the link above. Opening hour is from 10am to 5:30pm.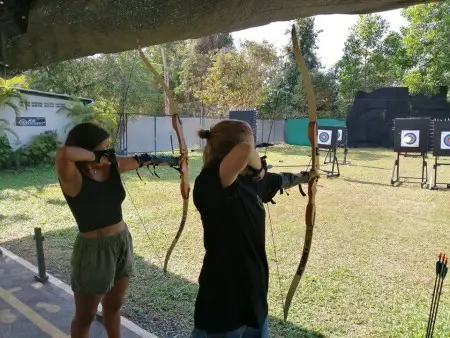 Archery at KC Archery, is suitable for family outing where they have bows for adults & kids. Situated near South Klong Prao Beach and is about 15km from Pineapple Bay Pier. They have English speaking instructor to provide you with the safety training and basic instruction on how to use the bow. Opening hours from 9am onwards.
Price: 
Adults: 1 hour – 500 baht, 30min – 300baht
Kids:    1 hour – 300 baht, 30min – 200baht 
07 Snorkeling – Best Things To Do in Koh Chang for Snorkelers