BEST PLACES TO STAY IN LANGKAWI
The best places to stay in Langkawi are primarily found along the beach. Some of the most popular beaches include Pantai Cenang, Pantai Tengah, Pantai Kok, and Datai Bay. The majority of the island's beaches are bordered by tall coconut and casuarina trees.
Because Langkawi welcomes over 3 million tourists each year, the island offers a diverse choice of accommodations to suit all budgets and preferences, from luxury beach resorts to inexpensive backpackers' hostels.
Knowing where to stay in Langkawi will save you a lot of time if you are a first-time visitor. So, let us go over some facts about the most popular areas or beaches to stay in Langkawi so you can make the best decision for your unforgettable vacation.
6 Best Places To Stay in Langkawi
Tanjung Rhu is located on the northernmost tip of the island, about 22 kilometres from Langkawi International Airport. It is a promontory with centuries-old limestone caves, mangroves, waterways, limestone crags, and powdery sand, making it one of Langkawi's best beaches and a nature lover's paradise.
It has a 2.5-kilometer-long white-sand beach with casuarina trees for shade. Tanjung Rhu has a picturesque view as well as a number of restaurants, souvenir shops and sun loungers along the beach. Visitors can also choose from a variety of appealing travel packages offered by local tour agencies. 
In terms of accommodations, it is also home to some of Malaysia's best 5-star resorts, like Tanjung Rhu Resort and Four Seasons.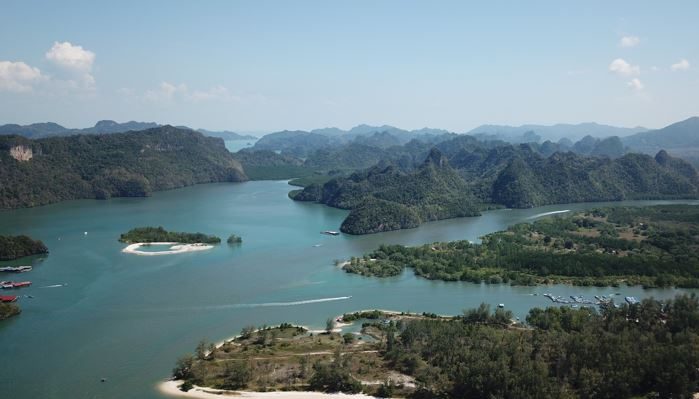 Where To Stay in Tanjung Rhu, Langkawi
Luxury Hotels in Tanjung Rhu, Langkawi
Mid-Range Hotels in Tanjung Rhu, Langkawi
Budget Hotels in Tanjung Rhu, Langkawi
02 Datai Bay (Teluk Datai) – Best Place To Stay in Langkawi for Honeymooners
Teluk Datai (Datai Bay), located on the most northwest tip of Langkawi Island, is approximately 28 kilometres from the airport. The 1.5 km long and 30 metre wide bay is surrounded by rain forest and overlooks the Andaman Sea.
This bay has a magnificent white sandy beach that is only accessible to resort guests and is unreachable to any wandering tourists. It is shared privately by two well-known resorts: The Andaman and The Datai Langkawi. Both resorts offer a true exclusive 5-star experience for wealthy travellers & honeymooners looking for a quiet and peaceful vacation.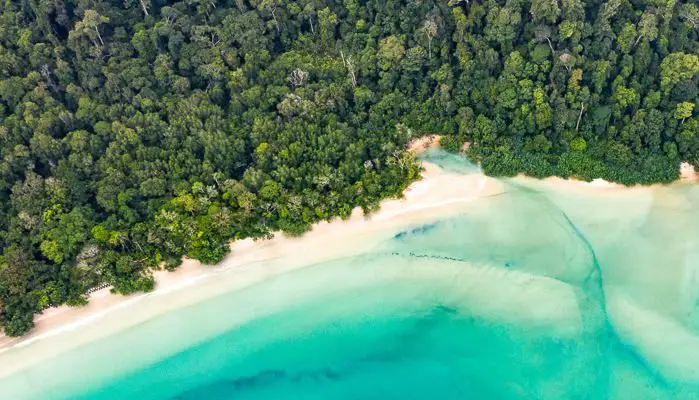 Where To Stay in Datai Bay, Langkawi
03 Pantai Kok – Best Place To Stay in Langkawi for Families
Pantai Kok at Burau Bay (Teluk Burau) is only about 13 kilometres from the airport. Even though most of the popular attractions such as Telaga Harbour, Langkawi Cable Car, Sky Bridge, Mat Cincang Mountain, and Seven Wells Waterfall are nearby, the beachfront is surprisingly quiet and isolated.
This beach is only busy on weekends, when most of the locals come for a picnic. It is also regarded as one of the best beaches for swimming, particularly for families with children. Unfortunately, there aren't many options for lodging, with only one luxury hotel (The Danna Langkawi) and a family-friendly resort to choose from (Berjaya Langkawi Resort).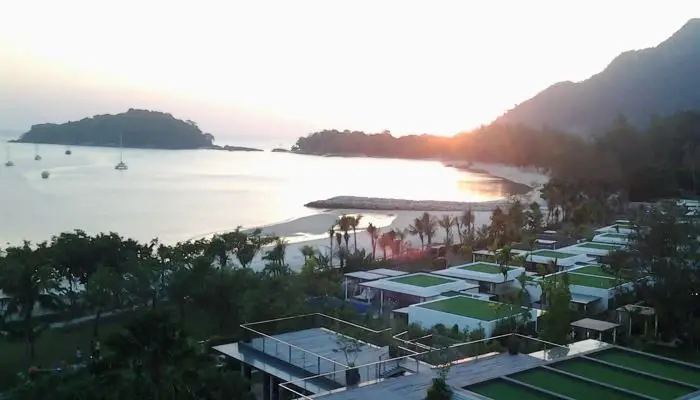 Where To Stay in Pantai Kok, Langkawi
04 Pantai Cenang – Best Place To Stay in Langkawi for Water Sports & Backpackers
Pantai Cenang, located only 8 kilometres from the airport, is by far the most popular and busiest public beach on Langkawi Island. This lovely beach has 2 kilometres of fine powdery sand and clear waters, is lined with palm and coconut trees, and has a stunning 180-degree panoramic Andaman Sea view.
Jet skis, banana boats, parasailing, and other water sports are available at the beach. Along the beach, there is a market with various shops such as duty free, tour agencies, bars, cafes, and restaurants. The surrounding area has a wide range of high-end resorts, mid-range chalets, and budget hotels that cater to all levels of travellers from all over the world, particularly European and local expats. – Find Out The Best Nightlife in Pantai Cenang.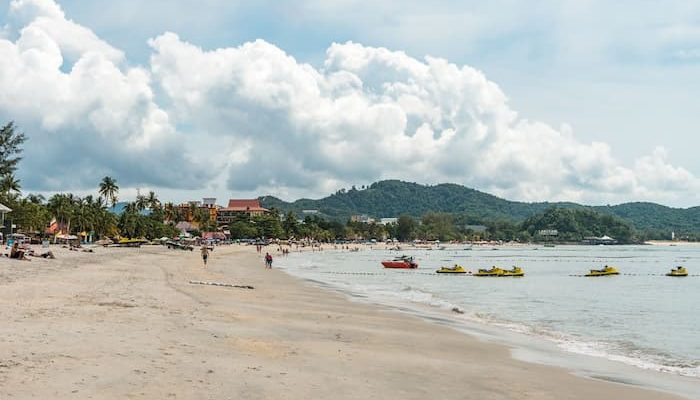 Where To Stay in Pantai Cenang, Langkawi
Luxury Hotels in Pantai Cenang, Langkawi
Mid-Range Hotels in Pantai Cenang, Langkawi
Budget Hotels in Pantai Cenang, Langkawi
05

Pantai Tengah – Best Place To Stay in Langkawi for Young Couples
Pantai Tengah, a 1 km long white sand beach, is located just south of and adjacent to Pantai Cenang, which is separated by a rocky cliff. This equally beautiful beach is more peaceful and tranquil than Pantai Cenang, which has fewer shops, restaurants, and bars.
Basically, this is a great place to unwind, and there isn't much nightlife nearby. However, Pantai Cenang is not far away and can be reached in minutes by taxi. It provides more affordable accommodation, particularly for backpackers and young couples. It is also a popular beach among local families.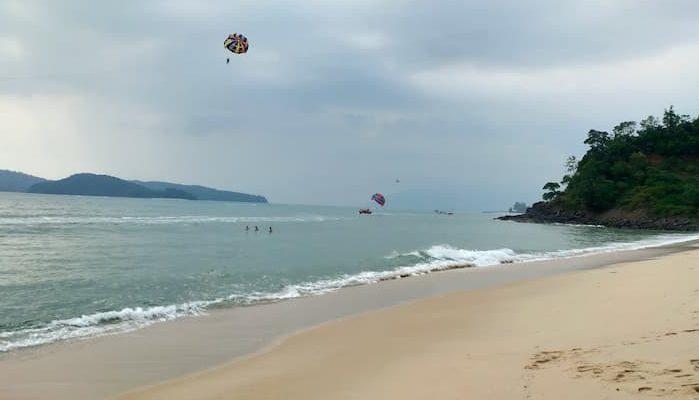 Where To Stay in Pantai Tengah, Langkawi
Luxury & Mid-Range Hotels in Pantai Tengah, Langkawi
Budget Hotels in Pantai Tengah, Langkawi
06

Kuah Town – Best Place To Stay in Langkawi for Shopping
Kuah Town is the administrative & the capital of Langkawi lies in the southeast of the island. The nearby Kuah Jetty is the main entry point for those arriving by ferry from the mainland, Penang Island or even the speed boat from Koh Lipe Island, Thailand.
There are virtually no decent beaches in the surrounding except for shopping. You may get almost anything for reasonable price in Kuah Town's duty-free shops, including chocolate, liquor, tobacco, perfume, and so on.
Despite the lack of attractions and a vibrant nightlife, most visitors who arrive on the island in the evening may choose to spend the night in Kuah before heading to the beaches. Because it is not the first choice for most tourists visiting Langkawi, it has some of the most affordable accommodations on the island. In this area, there are only a few luxuries or mid-range hotels.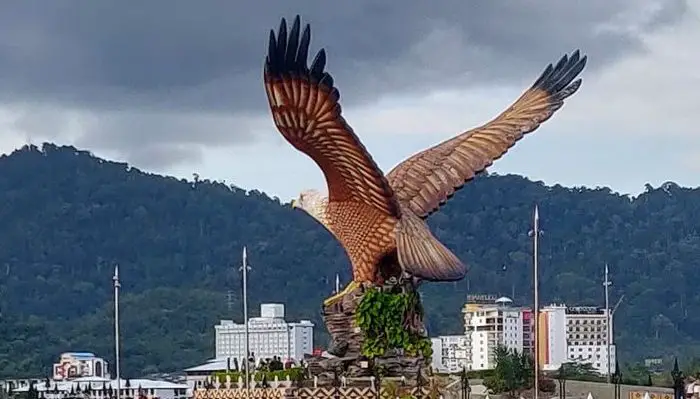 Where To Stay in Kuah Town, Langkawi
Hotels in Kuah Town, Langkawi (Above USD 30)
Hotels in Kuah Town, Langkawi (Below USD 30)
Recommended Luxury Resorts/Hotels in Langkawi
Recommended Mid-Range Resorts/Hotels in Langkawi
Recommended Budget Hotels in Langkawi