BEST PLACES TO STAY IN MALACCA
This historical state is a relatively small state in peninsular Malaysia, and most of the best places to stay in Malacca (Melaka) are mainly concentrated in & near the capital city (Malacca City or Bandaraya Melaka in Malay), whilst the rest of the state is predominantly rural, with almost no appealing accommodation. In general, most tourists prefer to stay in one of four areas: Ayer Keroh, Melaka Sentral, Jonker Street, and Melaka Raya. So let's get started to explore all of the best places/areas to stay in Malacca.
4 Best Places To Stay in Malacca
Ayer Keroh is a town in Melaka Tengah District that serves as the state's administrative centre and home to the state secretariat complex. This town is the main entry point into Malacca city, accessible via the North–South Expressway. As a result, it is accessible from anywhere on Peninsular Malaysia. It takes about 2 hours to get there from Kuala Lumpur and approximately 3 hours from Singapore.
Even though it is about 15 kilometres from the city and major heritage sites, most families prefer to stay here to avoid the hustle and bustle of the main city area.  Apart from that, Ayer Keroh is also a popular tourist destination in the state because it is home to a number of notable attractions, including the Bird Park, Malacca Zoo, Bee Gallery, Garden of Thousand Flowers, Malacca Botanical Garden, Melaka Butterfly and Reptile Sanctuary, Melaka Crocodile Farm, and others.  [Attractions Nearby]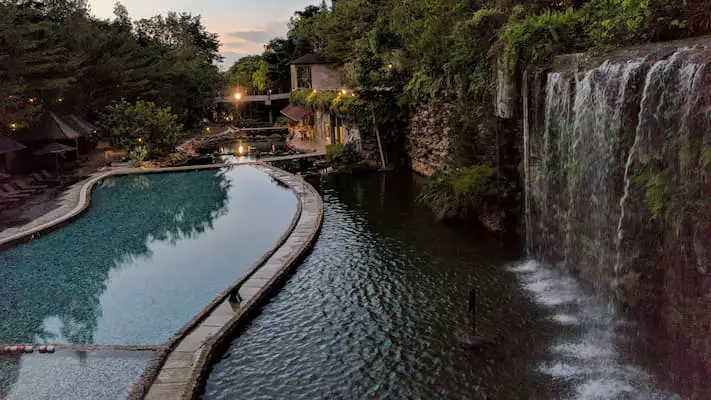 Where To Stay in Ayer Keroh, Malacca
Luxury & Mid-Range Hotels in Ayer Keroh
02 Melaka Sentral – Best Place To Stay in Malacca for Backpackers
Melaka Sentral is Malacca's largest public transit hub. It serves all long-distance and local buses. This terminal will be your first stop in Malacca if you are travelling by bus from any of Peninsular Malaysia's main cities. It is about 5 kilometres from the city's historic centre.
In general, there aren't many notable attractions in the surrounding area, but it's well-connected by public transportation. You'll need to take a bus, taxi, or Grab (similar to Uber) from here to get to the major tourist attractions.
Most backpackers stay in this area because of the abundance of budget accommodations such as motels, budget inns, homestays, and boutique hotels, particularly along the way to the city centre. The majority of solo travellers or backpackers that stay here usually rent bicycles to get around the city.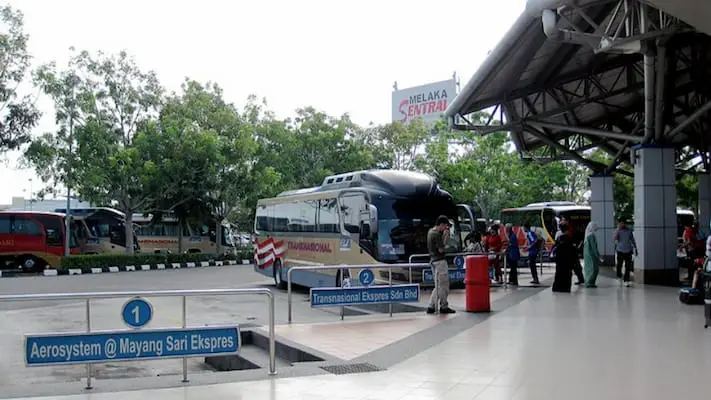 Where To Stay in Melaka Sentral
Recommended Budget Hotels in Melaka Sentral
03 Jonker Street – Best Place To Stay in Malacca for Heritage Tour
Jonker Street and the surrounding heritage area just across the river to the east are the major heart of Malacca's tourism industries. You will be able to experience the allure of this heritage city's mix of cultural, historical, cuisine, leisure and entertainment all in one location. This is Malacca City's busiest area.
The majority of tourists choose to stay in this area because most of the renowned historical landmarks, such as Windmill Dutch Square and Porta do Santiago (A Famosa), are all within walking distance. Food, on the other hand, is also a major draw where you can sample some of the best street food as well as some rather peculiar Malaccan food such as Baba-Nyonya food that you may not find anywhere else in Southeast Asia.
In terms of accommodation, this area has a wide range of options to suit all budgets, ranging from guesthouses to star-rated hotels, as well as some old charm boutique hotels that have been restored from colonial architecture.  [Attractions Nearby]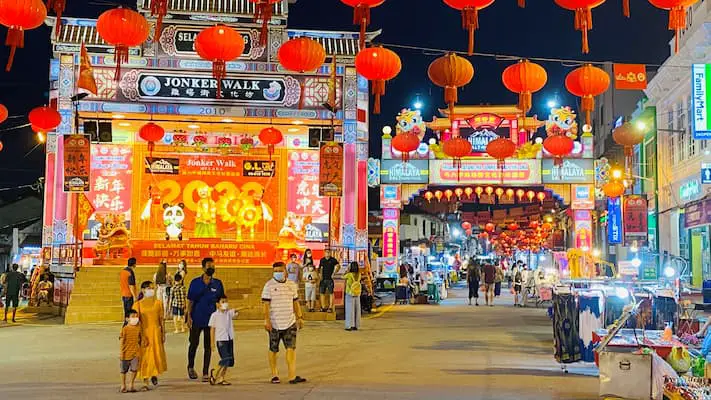 Where To Stay in Jonker Street, Malacca
Luxury Hotels in Jonker Street
Mid-Range Hotels in Jonker Street
Budget Hotels in Jonker Street
04 Melaka Raya – Best Place To Stay in Malacca for Luxury Hotels
Melaka Raya is another popular area to stay, particularly for visitors who want to learn about Melaka's unique history of Portuguese Settlement and combine sightseeing with window shopping. Dataran Pahlawan Melaka Megamall, located on Jalan Merdeka, is the state's largest lifestyle shopping megamall, with a gross area of 1.5 million square feet on a 7.7-hectare site.
Along the road to the southeast lies Hatten City, a relatively recent combined development that ingeniously integrates six distinct themed developments, including retails, residences (condominiums), international hotels, office towers, resorts, and shoplexes. There are numerous great mid-range to luxury hotels in this area, but there are also some quaint guesthouses nestled among the highrises.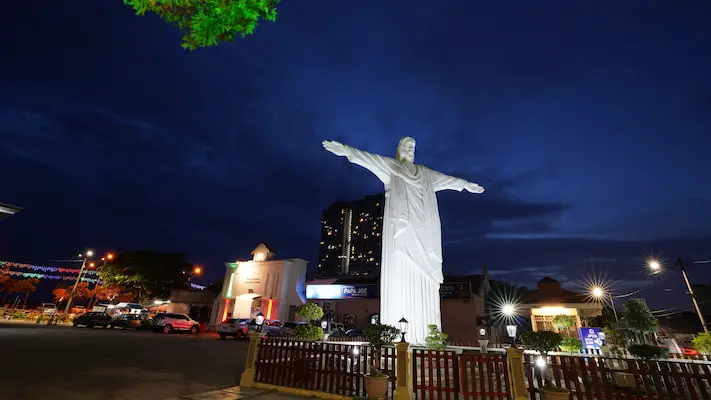 Where To Stay in Melaka Raya
Luxury & Mid-Range Hotels in Melaka Raya
Budget Hotels in Melaka Raya
Recommended Hotels in Malacca
Best Places To Stay In Malaysia
Best Places To Stay In Thailand
Best Places To Stay In Indonesia