BEST PLACES TO STAY IN MANILA
Manila is a severely congested metropolis, and getting from one city to another might take a long time, especially during rush hour. It can be difficult to choose the best places to stay in Manila. It's critical to know where you'll be staying in Manila so you can easily visit the attractions on your itinerary.
In Metro Manila, numerous prominent international hotel chains operate. In comparison to the same class of hotels in Western countries, rates are still often lower here. There are many mid-range and budget hotels, inns, and condominium in the city. Prior to your journey, it's crucial to learn about Manila hotels and other forms of lodging, as well as your budget and preferences. This guide will walk you through the many types of lodging available in Manila.
6 Best Places To Stay in Manila
Makati, the core business centre is about 12 km from Ninoy Aquino International Airport. Located in the heart of Metro Manila, it's renowned for its upscale shopping malls, skyscrapers, home to high fashion brands, restaurants, luxurious hotels and vibrant entertainment spots. Makati City has one of the highest living costs compared to its surrounding cities.
Because it is the country's financial centre, Makati City is home to some of the country's most luxurious hotels. Numerous prominent worldwide hotel brands have local affiliates in this area. With cabs and buses readily available, as well as the Metro Rail Transit system (MRT). It is one of the most convenient places for visitors to stay in Manila. Tourists can walk around the Central Business District on the walkways or through the new pedestrian underpasses.
Makati is said to be the best place to stay in Manila for first-time visitors because it is close to stores, nightlife, and tourist attractions. It also offers a wide range of lodging alternatives, ranging from luxury hotels to budget hostels.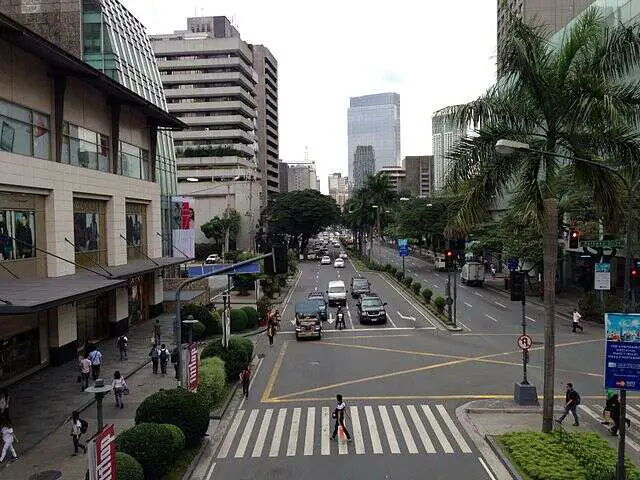 Where To Stay In Makati, Manila
02 Malate – Best Place to Stay in Manila for Exotic Nightlife. 
Malate, immediately south of Ermita and next to Makati, is a vibrant hotel zone that serves as Manila's commercial and tourist hub. The colorful Manila Baywalk, a long promenade famed across Manila Bay for its sunset vistas, is attracting tourists.
It is becoming more well-known in the city and throughout the metropolis as a hotspot for bohemian nightlife. The city has a wide range of bars and clubs to accommodate a wide range of preferences, as well as hotels to meet all levels of tourist groups.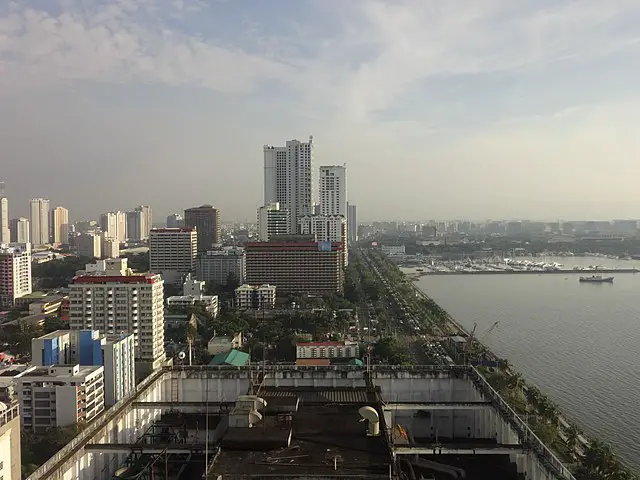 Where To Stay In Malate, Manila
Mid-Range Hotels in Malate
03 Ermita – Best Place to Stay in Manila for Sightseeing
Ermita, located at the central part of the city is another major tourist district besides Malate. Ermita serves as the city's civic center, bearing the seat of city government and a large portion of the area's employment, business, and entertainment activities. It used to be the one and only red light area, bars, pubs, cafes, bistros, night clubs and massage parlors. 
It is also home to popular tourist attractions and landmarks, especially the Rizal Park the Philippines' premier national park, Manila Ocean Park, Museum of the Filipino People, Ermita Church, National Library and many more. Besides these, Ermita is as well a famous shopping destination where the largest shopping mall is located in the district's tourist belt along Pedro Gil and Adriatico Streets.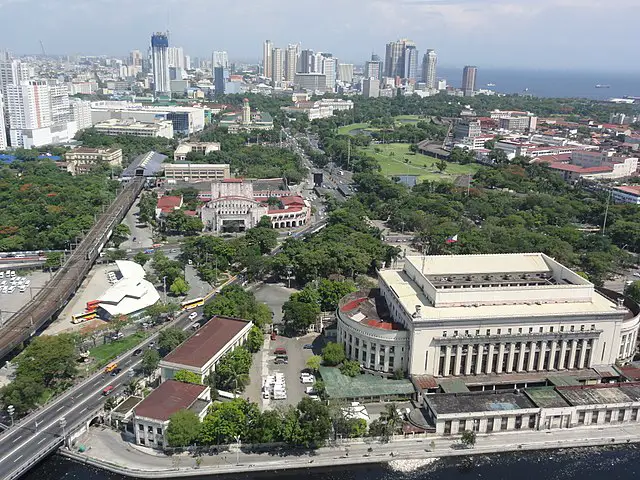 Where To Stay In Ermita, Manila
Mid-Range Hotels in Ermita
04 Intramuros – Best Place to Stay in Manila for Historical Tour
Intramuros, taken from the Spanish words "intra & muros" literally means "within the walls". Also known as the Ciudad Murada ("Walled City" in Spanish) because of its most famous feature: a nearly 5-km-long circuit of massive stone walls and fortifications that almost completely surrounds the entire district. It is the Philippine Historic Town and was considered to be Old Manila itself during Spanish times. This district contains numerous colonial Spanish attractions such as Fort Santiago, Church of San Agustin, Casa Manila, and many more. 
Hotels of any type – from the luxurious to the budget are easy to find in Manila, but inside Intramuros itself there are not many options. Until recently, most tourists had to base themselves somewhere outside the walls; this has now changed in the last few years with at least two new hotels setting up shop within the district boundaries. More hotels can be found in the neighboring Ermita district.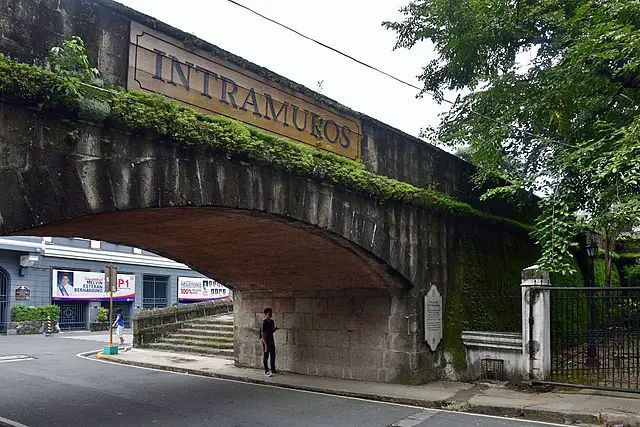 Where To Stay In Intramuros, Manila
05 Binondo – Best Place to Stay in Manila for Authentic Chinese Food
Binondo, is always referred to as the city's Chinatown. It is one of the oldest Chinatowns in the world which  was established by Spanish Governor in 1584 for the settlement of Chinese immigrants. This area is renowned for its authentic Hong Kong and Chinese cuisine. Hokkien Cuisine is prominent in the district as most of the people are of Hokkien ancestry.
Besides the food, the Chinese temples here are also worth visiting as well as its church where it is a fascinating combination of Spanish Baroque & Chinese styles as seen in the bell tower of its pagoda. Chinatown is best explored with Calesas or horse driven carriage. Taxis and jeepneys are also available. Binondo is also considered as one of the best places to stay in Manila for families.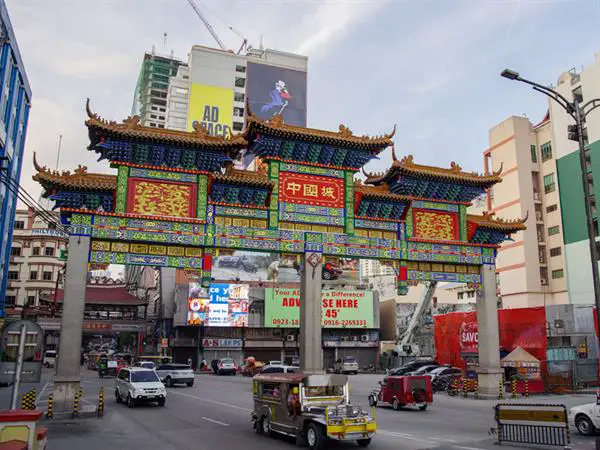 Where To Stay In Binondo, Manila
06 Quezon City – Best Place to Stay in Manila for Foodies & Backpackers
Quezon City, It is the largest & the most populous city in the Philippines, and one of Metro Manila 's constituent cities. It is commonly known as QC or Kyusi, and has a population of more than 2.9 million. The city is the home of every citizen from all walks of life, from the richest to the poorest, and this city's contrasts are almost everywhere. 
The city also has its share of large shopping malls. SM City North EDSA, claimed to be the largest mall in the Philippines and the third largest mall in the world, houses over 400 shops and 200 dining establishments. In addition, Quezon City restaurants have become a favorite food spot for food lovers all over the country. It has become a food paradise offering a range of delicious meals; from local cuisine to foreign gourmet delicacies.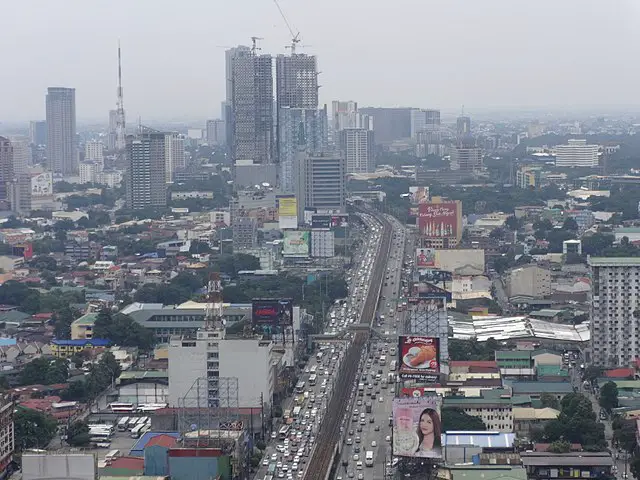 Where To Stay In Quezon City, Manila
Mid-Range Hotels in Quezon City
Budget Hotels in Quezon City
Recommended Hotels In Manila
Best Places To Stay In Malaysia
Best Places To Stay In Thailand
Best Places To Stay In Indonesia