BEST TIME TO VISIT THAILAND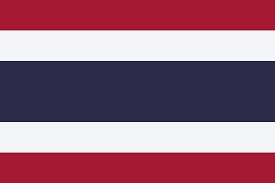 Thailand, formerly known as Siam, is a country at the heart of the Southeast Asia composed of 76 provinces with close to 69 million people in 2019. Thailand is also well-known as the "Window To Southeast Asia". With no doubt, Thailand is among the top 10 most visited countries in the world with estimation of about 40 million visitors a year.
It's known for tropical beaches, opulent royal palaces, ancient ruins and ornate temples displaying figures of Buddha. In Bangkok, the capital, an ultramodern cityscape rises next to quiet canal side (Chao Phraya River) communities and the iconic temples of Wat Arun, Wat Pho and the Emerald Buddha Temple (Wat Phra Kaew). Nearby beach resorts include bustling Pattaya and fashionable Hua Hin.
The Andaman Sea is also a precious natural resource as it hosts popular and luxurious resorts. Phuket, Krabi, Ranong, Phang Nga and Trang, and their islands like Koh Lipe, Koh Lanta, Koh Phi Phi etc all lay along the coasts of the Andaman Sea and, despite the 2004 tsunami, they remain as a tourist magnet.
Thailand's attractions include diving, sandy beaches, hundreds of tropical islands, nightlife, archaeological sites, museums, hill tribes, flora and bird life, palaces, Buddhist temples and several World Heritage sites.
The climate in Thailand is influenced by monsoon winds that have a seasonal character (the southwest and northeast monsoon). The southwest monsoon, which starts from May until October is characterized by movement of warm, moist air from the Indian Ocean to Thailand, causing abundant rain over most of the country. 
The northeast monsoon, starting from October until February brings cold and dry air from China over most of Thailand. In southern Thailand, the northeast monsoon brings mild weather and abundant rainfall on the eastern coast of that region. Most of Thailand has a "tropical wet and dry or savanna climate". The majority of the south as well as the eastern tip of the east have a tropical monsoon climate. Parts of the south also have a tropical rainforest climate.
Best Time To Visit Thailand
In fact, by having just wet & dry climate in the middle & Southern Thailand, we could actually visit Thailand all year round. Among the reasons why I suggest Feb. to Oct. is the best time to visit Thailand is due to the fact that the peak period of tourism in Thailand is from Dec. to Feb. Nothing is cheap during this peak season. The price for foods, transportation, air ticket, boat ticket, night entertainment hot spots etc, could easily increase from 5% to 15% and the hotels rate sometimes could spike up to 15% to 20%. Be prepared to squeeze in yourselves into the crowd during this period.
Best Places To Visit In Thailand