BEST TIME TO VISIT INDONESIA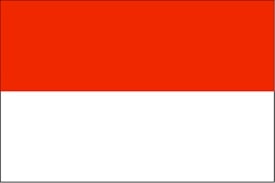 Nature and culture are the main Indonesian tourism attractions. The former can boast a unique combination of a tropical climate, a vast archipelago, and a long stretch of beaches, complementing those with a rich cultural heritage that reflects the dynamic history and ethnic diversity of Indonesia. Indonesia has a well-preserved natural ecosystem with rainforests covering approximately 57% of Indonesia 's land (225 million acres). Examples of popular destinations are forests on Sumatra and Kalimantan, such as the Orangutan wildlife reserve. Indonesia also has one of the longest coastlines in the world, measuring 54.716 kilometers (33.999 millas).
Indonesia has nine UNESCO World Heritage Sites, including Komodo National Park and Sawahlunto Coal Mine; and another 19 on a tentative list that includes Bunaken National Park and Raja Ampat Islands. Other attractions include the specific points of Indonesian history, such as the Dutch East Indies colonial heritage in the old towns of Jakarta and Semarang, and the royal palaces of Pagaruyung, Ubud, and Yogyakarta.
Best Time To Visit Indonesia
Indonesia lies along the equator, and its climate tends to be relatively even year-round. Temperatures in most places are between 25°C to 35°C, in the daytime with little day-to-day fluctuation, though nights may be cooler by a few degrees.There is no spring, summer, autumn or winter, just two seasons: rainy and dry, both of which are relative (it still rains during the dry season, it just rains less). While there are major regional differences, the dry season in most regions (including Java and Bali) is April through October, while the wet season is November through March. In many places rainfall like clockwork has made the seasons less predictable due to global warming. 
Droughts during the dry season are a major problem in some parts of Java and other islands, and water becomes a serious problem, but bottled drinking water is always available even in rural areas. Forest fires blankets many areas of Sumatra and Kalimantan in the middle of the dry season, typically in June, July and August, and as a result, airports are often closed for a day or two. As for these reasons, the best time to visit Indonesia as per my view is from November to March even though it is rainy season.