Ipoh is the capital city of Perak State with total area about 643 km². It is the third largest city in Malaysia after Kuala Lumpur and Georgetown. Ipoh has the proud reputation of a former tin mining boom area during the British colonial era. After rich alluvial tin deposits were discovered in the Kinta Valley in 1876, they developed into one of Malaysia's major cities.
In recent years, attempts to retain its British colonial-era architecture have significantly improved Ipoh 's reputation as a tourist destination. The city is also renowned for its restaurants, hawkers, local dishes and natural attractions, such as its limestone hills and caves where Buddhist temples were built. Since Ipoh is a gateway to the Cameron Highlands and Pangkor Island, tourists usually will stop by for a 2 days 1 night stay to visit all the famous landmarks and enjoy the local food around the city.
Ipoh has a tropical rainforest climate. It is more affected by the Intertropical Convergence Zone than by trade winds, and cyclones are very rare. It can, therefore, be visited almost all year round. Anyway, the best time to visit Ipoh could be considered from January to October, because the rainy season from November to December could restrict your outdoor activities. The city's temperature shows little variation throughout the year, the average temperature being 28 °C.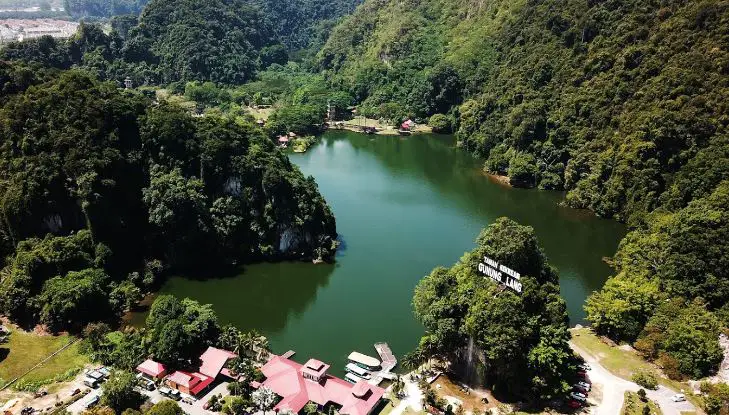 If your first stop to Malaysia is Georgetown or Kuala Lumpur, the best way to go Ipoh is by bus or car. The city is about 160 km (1 hr 30 min drive) from Georgetown and 200 km (2 hrs drive) from Kuala Lumpur city center. Even though Ipoh has an airport (Sultan Azlan Shah Airport), but most of the tourists will prefer to travel by bus or car via North–South Expressway as it is much more cheaper. 
Best Places To Stay in Ipoh
Accommodation in Ipoh varies from cheap old hotels through to three or four-star hotels but they can be rather generous with their 'star' ratings. The standard of hotels usually attributed to such ratings is not commonly expressed in three and four-star hotels. Most of the hotels in Ipoh appear to be neatly maintained and long fading establishments, but a lot more choices have emerged from the new energy in the area.
In Ipoh New Town, Greentown and even near the theme park in Tambun, bigger hotels can be found, while boutique hotels have set up shops in the Old Town or huge colonial bungalows. In the new town area, just off Jalan Sultan Iskandar, there is a cluster of budget hotels around Jalan Ali Pitchay.